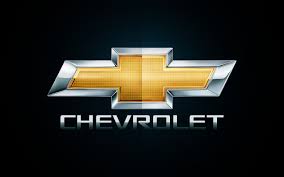 The new Chev's to be rolled out this year will be even more faster on the information route beyond our imaginations.
According to a statement from GM on Sunday, it would set-up and include the fourth generation (4G) internet connection in few models. This will help the motorist to stay always updated and connected with the day to day growing number of automobile apps.
Doing partnership with AT&T, Chevrolet will allow the the 4G connections with Long Term Evolution (LTE).
Alan Batey, the senior vice president of Global Chevrolet said that "It is expected that Chev will implement the widest 4G LTE arrangement in the autoworld," This clearly states our commitment to serve our customer value and convenience with the help of this smart apps. He further said in one of the conference that "This technology is not just for the luxurious class or the famous people. Everyone is going to be connected everywhere."
With the high speed connections the passengers are allowed to access their tablets or other device and also can watch videos via the Internet by enabling their Wi-Fi hotspot.
Chevrolet made an announcement at the Consumer Electronics Show in Las Vegas that - For now these 4G enabled cars will only be sold in US and Canada. Hope so soon it will hit the South African shores also. At the beginning only 10 vehicles will be deployed with this technology. They will be available by the mid 2014. However you can also expect more…..
The presence of auto sector is seen increasing with large number of carmaker and their related technology firms showing their products at the huge electronic expo opening Tuesday.
The service will enable linking with the GM's OnStar service and apps which requires a high speed internet/data connection. Current AT&T customers will be able to add their vehicle to a shared data plan or can also purchase the plan of their choice.
The AppShop from Chevrolet will include various programs for data, music, news, weather, travel information and more….
Some of the apps also includes iHeartRadio, Priceline.com, The Weather Channel, NPR, Slacker Radio and Cityseeker.