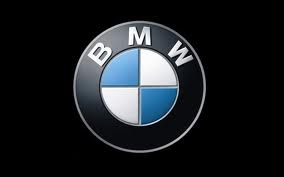 After top selling car brand here you go with South Africa's most popular luxurious and posh car brand "BMW". The result is based on the total number of vehicle registration round the year.
Since past three years the brand is leading the market with its luxury and now its the fourth successive year for BMW.
According to a report from NAAMSA, total 27,671 BMW units were registered in 2013, due to which there was a 0.5% growth compared to 2012 when it was 27,539 units.
This success of the BMW Group includes the MINI brand - which is sharing the total premium share of 35.5% and total market share of 7.3%.
While comparing with Audi having 19 335 models running on roads in 2013, and contributing 22.7% of the premium market. Please be informed here that at the time of this report, Mercedes Benz was yet to release its sales figures for 2013.
The Managing Director at BMW SA, Bodo Donauer was very excited with the brands performance for 2013 and said that "We are extremely happy to be one of the leading manufacturer and seller of the premium vehicles for successive four years. We can point out our success for the past year due to the strong demand of BMW 3 Series produced at Rosslyn for exporting round the world and also the increased sales of the BMW 1 series, BMW 5 Series and the BMW X1 as well as the BMW X5."
Donauer further said that "But we can say MINI brand rocked the year as it continued to grow in the small premium car segment. It is the best seller which was followed by MINI Countryman."
We expect to serve our customers the best products as we did till now and lead the car market this year also by launching several models which will include the new BMW X5, BMW 2 Series Coupe, BMW 4 Series Convertible, BMW M3 Sedan and M4 Coupe as well as the new MINI. Hope so we create a significant impact by increasing our sales this year and sustain our position as a premium car manufacturer."