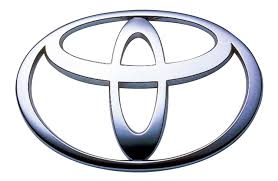 Finally the top selling car brand for 2013 is here and its "Toyota".
In 2013, this Japanese carmaker sold 126 749 Toyota Lexus and Hino vehicles to the customers round South Africa. This clearly represents a total of 19.5% of the overall markets
The Senior Vice President of Sales and Marketing at the Toyota Calvyn Hamman, SA said that "We are extremely happy with this success of Toyota." Initially in 1961 when we had established the brand in South Africa, we were completely focusing on the developing a good and strong dealer network that directly serves the customers. Currently we are having the largest network and our sales shows that four out of every five toyota vehicle were sold by our dealer network."
Looking at the sales in 2013, it grew by just 4.5% compared to the overall increase which is 3.2%. While the total vehicle sales record was 650 620. And 2013 was the best year ever since 2007 due to good sales.
A drop down of 16.1% was also seen in the 2011 while 9% in 2012 and 3.2% in 2013. These figures are much less that the industry expectations which were between 7% to 10%, in fact the industry expected some more increase in sales.
Due to various frequent strikes in the auto world, the vehicle sales remained almost to a halt for more than two months. Hamman said that due to frequent shortage of some of the high volume models weakened the local sales round the year and export performance.